INDUSTRIAL / PRODUCTION AIR SEALING
Eliminate air leakage when control of indoor environments is crucial
Growing & Production Facility Benefits
NorthWest AeroBarrier provides patented AeroBarrier air-sealing technology to all types of commercial, industrial and production facilities. Sealing of entire building envelopes or compartmentalization of interior spaces can be provided for multifamily buildings, commercial and industrial buildings. From town homes and apartment buildings to cannabis production and critical clean rooms, even facilities such as schools and churches. If it can be pressurized, and control matters, then AeroBarrier provides an invaluable resource.
My dream has always been a Net Zero energy solar powered building. To achieve this we needed overall airtightness - all those nooks and crannies needing to be sealed at 10x the value of what we could do by hand (foam spray cans).
The actual process was fascinating. After sealing the building to achieve a relatively pressured envelope they started blowing air into the building. The process took less than one day and the documentation will go along way for us to be certified as a 'Net Zero' solar-powered building, the fulfillment of life long dream."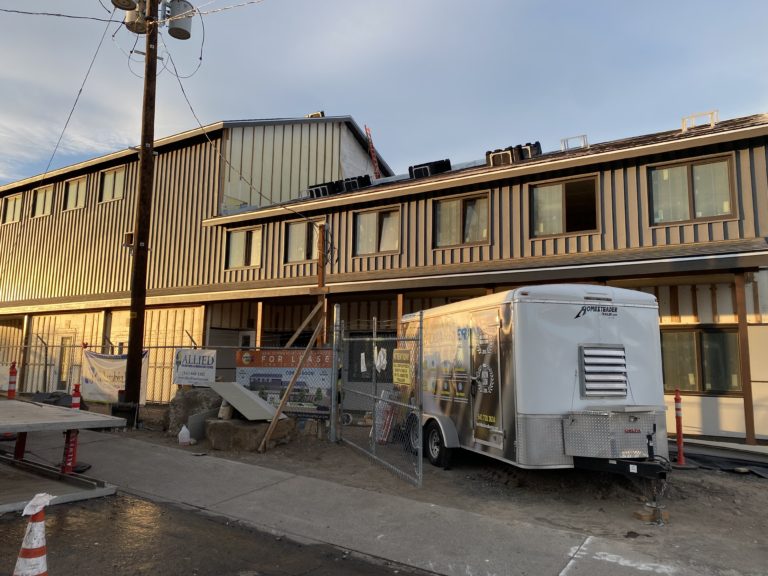 THE AEROBARRIER SEALING PROCESS
A typical commercial or industrial seal is completed in one to two days. The process requires several hours of preparation of the building space or room. After preparation the AeroBarrier equipment is set up.
The first step in the sealing process is to execute a "Test In" to determine the starting air-leakage measurement. Once that starting measurement is taken, the space to be sealed is pressurized with a blower door.
Concurrent to the pressurizing, sealant is pumped into the space utilizing compressed air to create a aerosol fog of sealant inside the space. The tiny particles of sealant remain suspended and carried by air currents until they encounter a point of air leakage. Air and sealant accelerate towards the leakage point and the sealant adheres to the edges of the leakage point. More and more sealant particles adhere to the leakage point until a complete seal is formed.
The entire sealing process is carefully controlled through software that monitors temperature, humidity and sealant distribution to maintain optimal conditions for the aerosol sealing. The software also monitors the changing leakage rate during the seal, giving real time data and helping identify any remaining issues.
The amount of time it takes to seal a space is affected by many factors. Once the leakage or performance target is achieved the sealing process is stopped and a final "Test Out" reading is taken. After completion of the Test-Out, the software generates a Sealing Report that summarizes the sealing metrics for builders and owners.
Request A Free Quote Today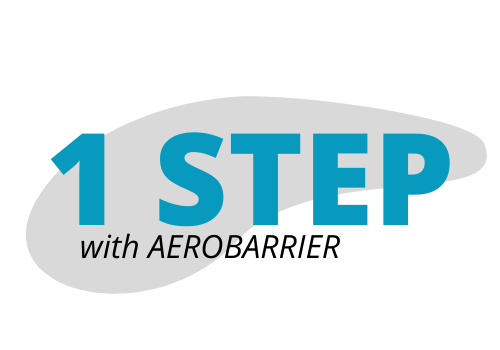 Simple, Effective & Reliable 1-Step Process!
Consolidate multiple, manual air sealing efforts into a single, automated, measured installation.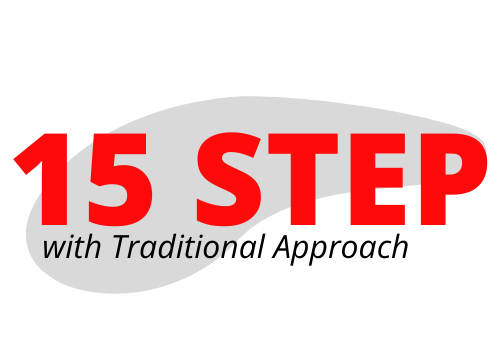 Time Consuming, Multi-Step Process
Traditional, manual air sealing is a piecemeal affair of multiple trades and materials at best. A lapse in any one of these steps compromises the air leakage control of the entire building. Human error is common in the real world and results are never certain until final blower door testing when mitigation is expensive and time consuming.
Kaya Farms evelope sealing report
One crucial factor that was important for the air-sealing of the facility for Kaya Farms is that the AeroBarrier sealant is GREENGUARD Gold Certified. The owners wanted to assure that the sealing was entirely non-toxic. Products that have achieved GREENGUARD Certification are scientifically proven to meet some of the world's most rigorous third-party chemical emissions standards. Gold Level Certification offers stricter certification criteria, considers safety factors to account for sensitive individuals (such as children and the elderly), and ensures that a product is acceptable for use in environments such as schools and healthcare facilities. It is referenced by both The Collaborative for High Performance Schools (CHPS) and the Leadership in Energy and Environmental Design (LEED) Building Rating System